Liziqi? His life looks like something out of a fairy tale. Li Ziqi has millions of fans who watch his videos,
where he apparently makes everything from scratch with his own hands.
Liziqi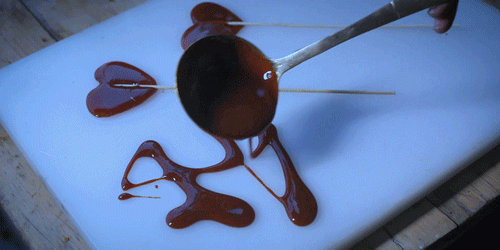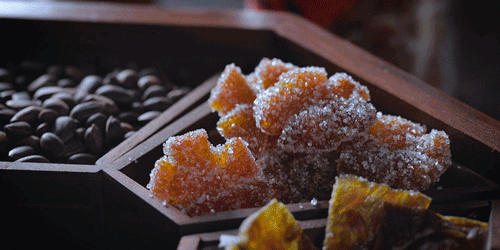 from dyeing a dress with fresh grape juice.

look for food on horseback for .

Prepare One exquisite meal after another.

Liziqi has about 50 million fans in China on Youkou and Wiebo and another 14 million abroad on Youtube.
but it remains a mystery to many of them.
In her videos, she does not speak, and she rarely gives interviews her life,
Liziqi lives in rural Sichuan province in southwest China, where she also grew up.
Li Ziqi did not have a happy childhood. Their parents divorced,
and she had to live with her stepmother for a while. Li Ziqi says he came to live with her grandparents.

after her stepmother abused her. But they were poor, so when he turned 14 he dropped out of school and took various jobs in the city to support his family.

Liziqi fought hard to survive, she starved and slept in a cave under a bridge. Worked as a waitress, electrician. and even worked as a nightclub DJ.

In 2012, her grandmother was diagnosed with a serious illness and Li Ziqi decided to go back to the field to take care of her grandmother.Her grandmother is the most important person in Li's life.

Li Ziqi started uploading her videos on Meipai(a Chinese video-based social platform) in 2015.
It was there that she won her first admirers, and began to be noticed.
In 2016, he put his videos on Weibo ("the Chinese version of Twitter"), and her number of followers grew enormously.
Soon after, in 2017 Liziqi became an internet celebrity in China,
being known as "an oriental Foodie Lifestyle"

What inspires you?
Li Ziqi: "When I worked in the city, it was about survival.Now when I work in the fields, I feel like I'm really living.When I make my videos, I want to start with an angle with which I am familiar.

What do I want to show the audience?
It is not that complicated.I just want the people of the city to know where their food comes from.
A teacher friend He once told me about some students who thought that rice grew from trees.
Really?
Yes.
So I want the children of the city to know where their food comes from. "The dishes he prepares range from a single seasoning
to elaborate multi-course meals.
But whatever I do, leaves no stone unturned, going so far how to raise baby ducklings just to make a sauce with salted duck eggs.

Some joke says that he has given a new meaning to the phrase "from scratch".
In a video, he uses magnolia flowers to make cakes and even fry the flowers.

Besides the food,
Besides food, she is also known for her videos showing traditional handicrafts,
like building this bamboo furniture set,
which according to her was inspired by one of her grandfather's old benches.
my grandfather made everyday items with bamboo
Knew how to do things
such as chairs, stools, fans, baskets, trash cans.

I always helped him while he made them.
Now, when I remember those moments with my grandfather, this scene always comes to mind ".
Liziqi's stylized depictions of rural life stand out in China's ultra-competitive online video field.

Liziqi's thoughtful and ethereal opinion has struck a chord of young people rushing into the big cities of China.
Li Ziqi: "In the beginning, I did everything by myself. That is why all my shots are on a tripod and do not move.

But Li is not without controversy.But Li is not without controversy. Some viewers have been skeptical of his claim,that started out as a one-woman band.
Li posted a behind-the-scenes video to refute those claims."I once uploaded a video showing how he used to film.
But some people just said,Are you trying to get people's sympathy?
"When I saw those negative comments, I didn't bother to reply."

Liziqi says he now works with a cameraman,and an assistant, but she's still the decision-maker.
"From the beginning, I have always been the director of my videos,"From the beginning, I have always been the director of my videos, from what to shoot and how to shoot to how the shot is framed.

Often my cameraman only knows what you are filming on the day of filming.
Now I just want to film and focus on my content.Other things don't affect me as much.
I will see these so-called attacks as validation of my work. "

Liziqi is one of the most successful online video creators in China.
Success is a major word.I'm just filming my life.Or rather, I'm just filming the life I want.

This also means that Liziqi feel a greater sense of responsibility. Liziqi has to work harder and do things that make sense. "
Li Ziqi's fortune and income
The total revenue of Li Ziqi's YouTube channel,they are estimated at around $ 7-8 million.

Apart from other Chinese video platforms it also has an online storewhere she sells food and other products made by her.
Sauces can be bought at Li Ziqi's shop,and condiments that she prepares herself in her videos,
also honey, teas, lotus root pudding,a hanfu shirt and even his famous wrought iron knife.

The world you live in the world you show us is completely different from the busy industrial cities,and modern in which most of your audience lives.

So when we watch his videos, it is a kind of escape from our stressful lifestyle. and of high expectations of our day-to-day lives.
Many of us feel a connection to those images of the field, And they also give us an emotional break of the materialism, competition, money, and greed that characterize our modern urban societies.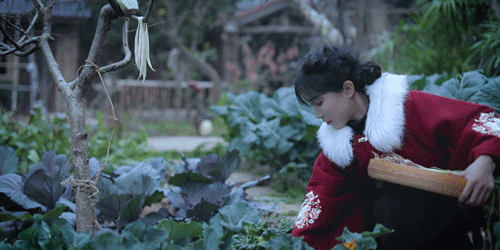 And for foreign audiences, Li Ziqi's approach to China is the complete opposite of what we are used to.

Its modern factories and buildings contrast beautifully with the rural landscape where everything is handmade.
Similar trends can be found in the western world,where people choose to live in a more sustainable way or live at home.
More articles, please click here: